Are you longing for adventure and want to keep your travel costs low? Checking-in and checking-out of hotels is not your favorite activity? A wild trip will give you a holiday full of freedom without over-planning. August is ideal for such a road trip, which is why this Mercedes Sprinter is modded into a stylish camper van. At HoppyGo, we fell in love with it right away. Built in you have a refrigerator, cooking facilities, a heater, as well as duvets with bed linens. Who wouldn't want to wake up overlooking a lake or a forest?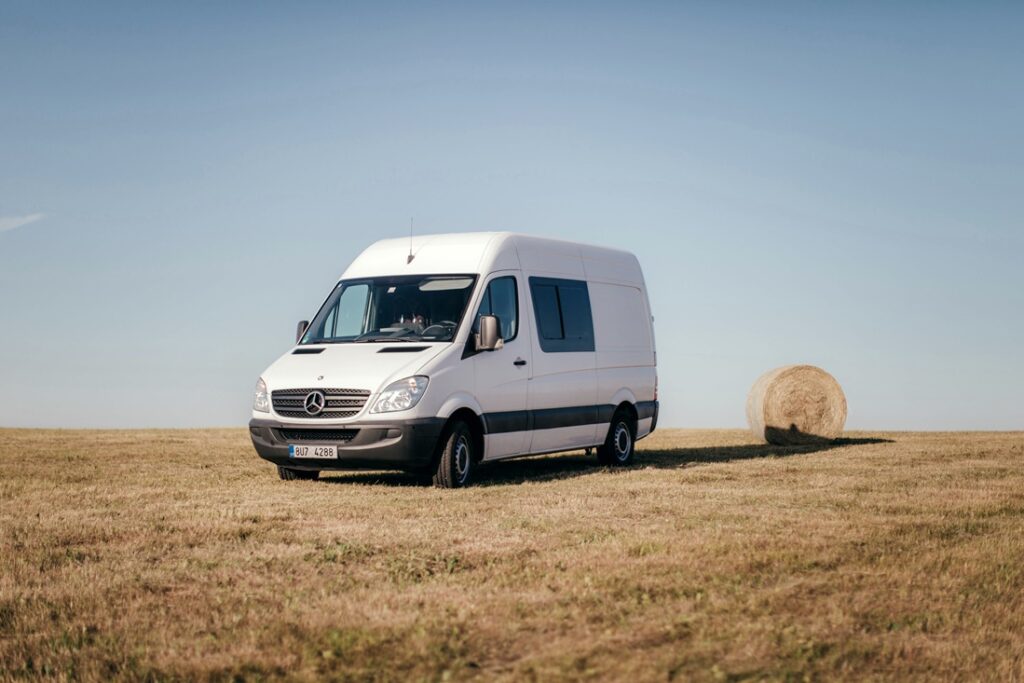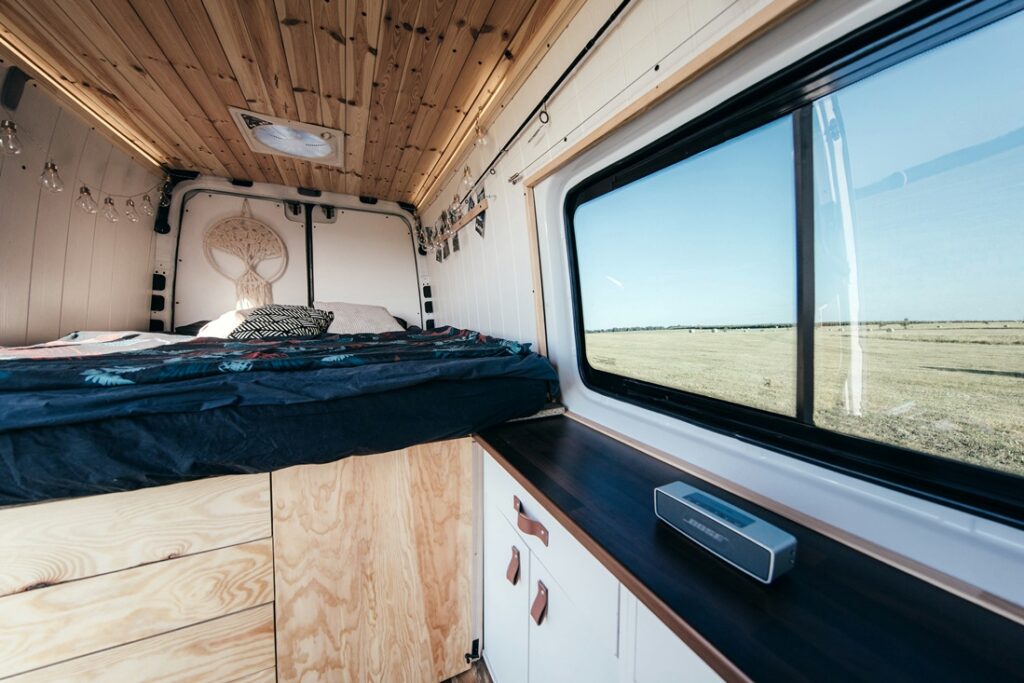 So where to park for sleeping? 
You have four options:

Make use of the campsite,
Parking on a so-called stellplatz (standing place), which are officially designated paved locations where caravans can park for free or for a small fee,
Stop at an unmarked public place,
Agree with an owner to park on their private land.
Beware of Fines
Free camping is not allowed in all countries. In order to avoid cutting your vacation short with interruptions by landowners or the police and the resulting fines, always inquire in advance. In general, national parks and nature reserves should be avoided. Observe the absolute ban on free camping in Belgium, Croatia, Serbia, Hungary, Germany, the Netherlands, Austria, Russia, Greece, Slovakia. Be careful in Switzerland, where you could be facing some serious fines. In Italy you should search only for official stellplatz locations.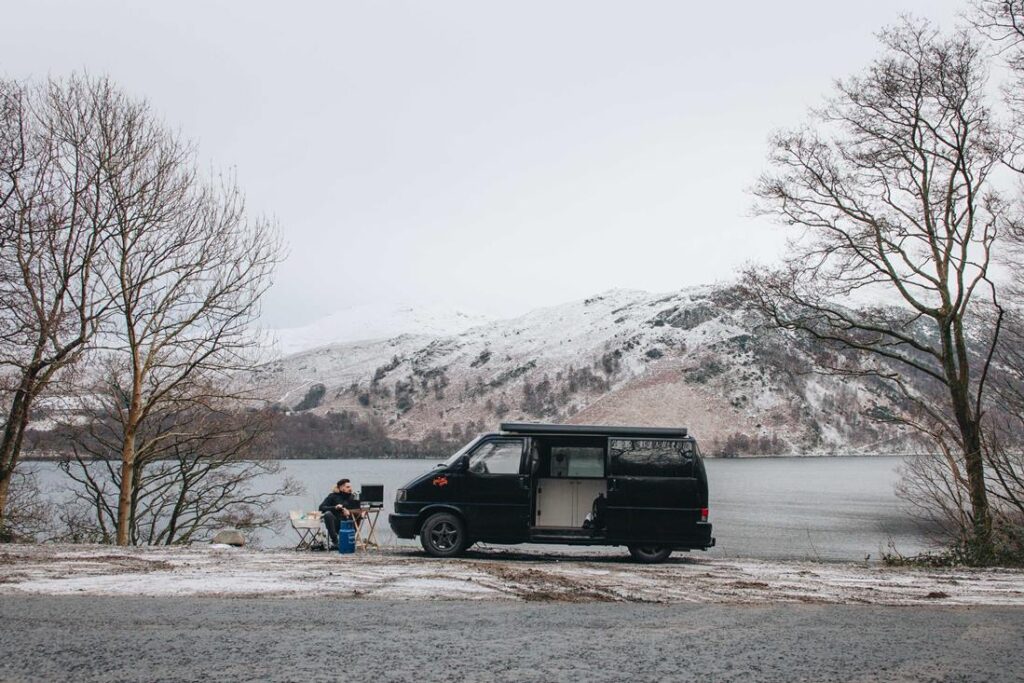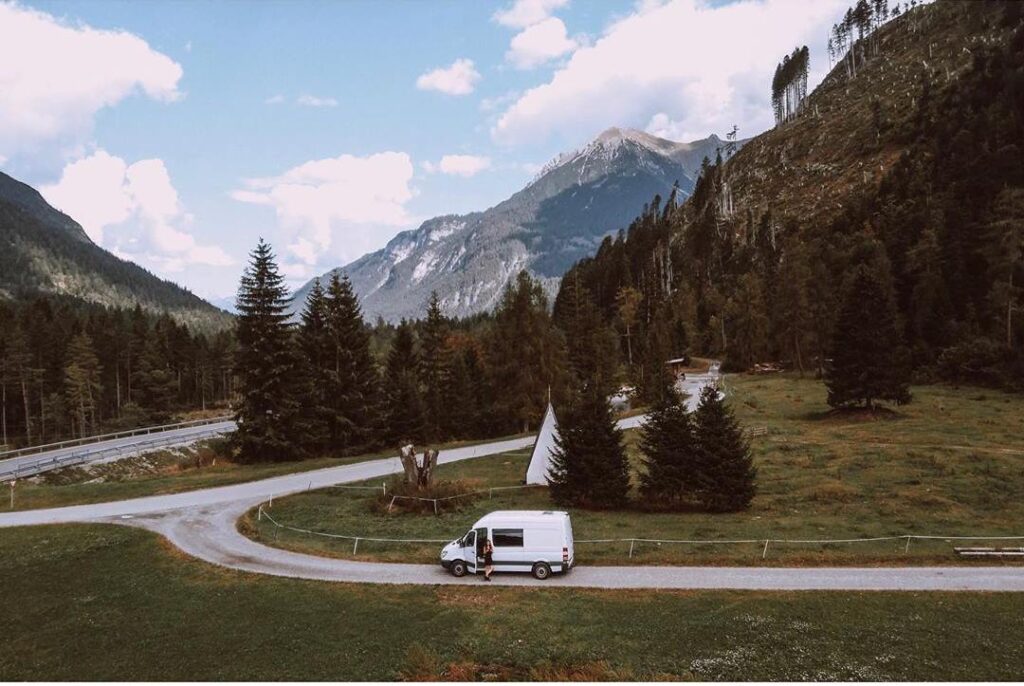 In Spain, the situation is more complicated, each province solves parking problems itself, so in this case it's better to plan ahead a little and confirm your destination is designated for camping. In Bulgaria, free camping is allowed, but pay attention to safety. In Scotland, Estonia, Finland and Norway you won't have to worry about fines at all. In Sweden, just avoid places marked with no camping signs. Portugal does not legislate free camping in any way, and so far it is tolerated but use caution. The same is true in Romania as well; always keep sufficient distance of at least 150 meters from occupied buildings.
Download the app to help
The free camping community is still growing, and most people like to share their experiences. This gave rise to applications that facilitate this type of travel. Park4Night collects information from experienced travelers and shows you where to find a good place to sleep near your route. If you want to try nomadism in the Czech Republic and figure out where you can, or cannot, park, try the platform Bez kempu. It connects the owners of properties and people who want to rent the space for a small fee. You could sleep in a plum orchard, between vineyards or near a pond.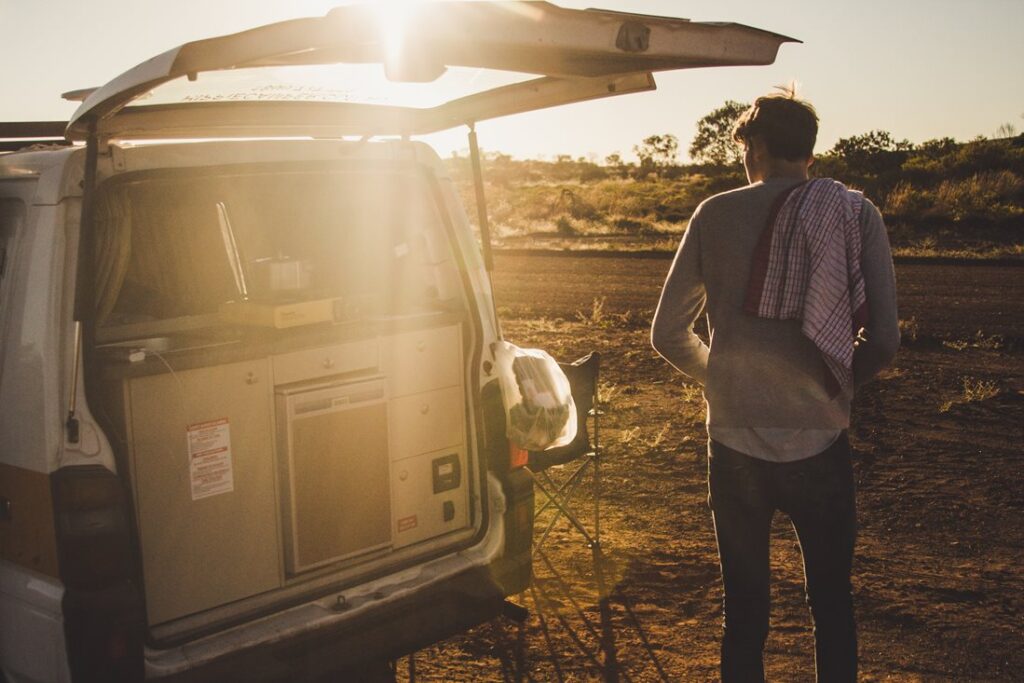 Some Extra tips
The level of comfort you need is up to you. Before you take off try things out.  How will you lie in the car? And remember that you not only need to sleep there but also store equipment in the same space. In cars without built-in sleepers, take enough blankets or an air mattress to even the bumpy sears. You can choose a sleeping bag, but why not pack a duvet instead. Keep in mind the night temperatures may be colder than you expect. There should also be a flashlight. Finally, one of the most important things to remember is drinking water. We do not recommend drinking from lakes and streams.
Also, think of packing some window screens, to keep the bugs out, so you can have fresh air while sleeping and don't wake up like a big mosquito bite. Be considerate, do not leave garbage and other clutter in a place you stay. The basic rule of wild travel is to leave all places in the same or better condition than when you found them.
The perfect time for adventure is now. Rent a suitable car on HoppyGo, pack up your stuff and go!