It is difficult for many people to obtain the basic needs, medication and other supplies. Self-governments and non-profit institutions are trying to help as much as they can, but they are missing means of transportation. That is why the initiative of #SKODAAUTOhelps was created. 
WE ARE IN THIS TOGETHER
#SKODAAUTOhelps is an initiative that connects several projects that want to help where it is needed the most. Those that are involved are vehicles of Škoda Auto, HoppyGo and the Uniqway fleets and scooters from BeRider. HoppyGo became a joint platform where the vehicles are safely handed over and distributed to organisations that need them the most to deliver food, medicine and other supplies.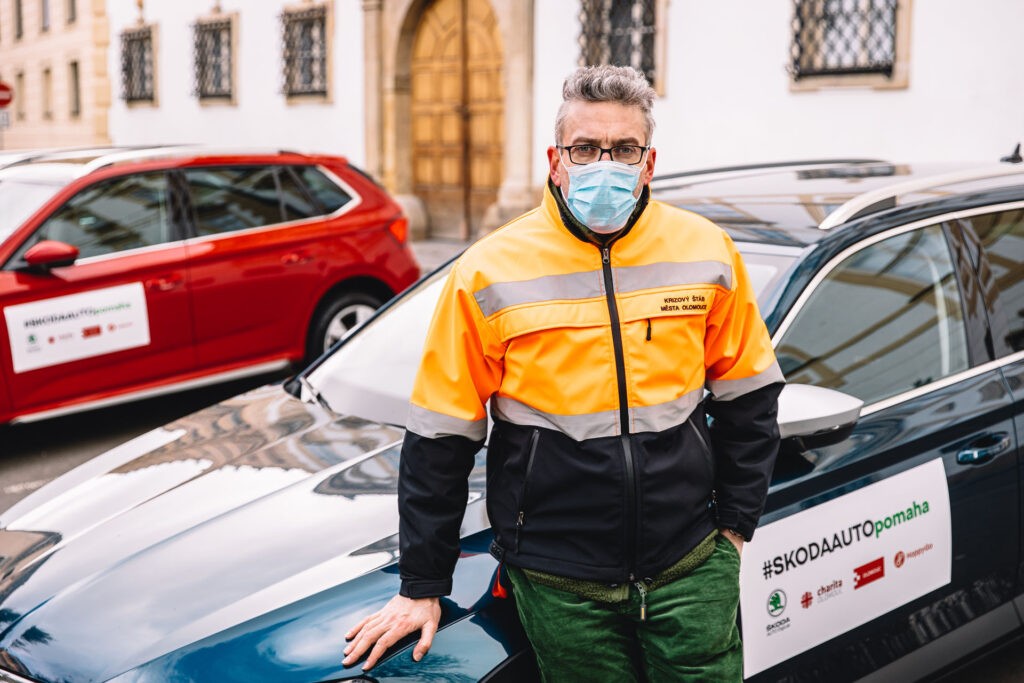 For e.g the vehicles are used to deliver food and medicine to the elderly by the company ADRA, the company DUHA helps the mentaly disabled or Fokus Praha that supports people with mental illnesses. Municipal authorities in Brno, Uherské Hradiště or Bakov nad Jizerou have rented vehicles to help the social sphere and deliver meals, medicine, sanitary supplies, masks and groceries. You can overview all the places where the vehicles have travelled to on this Help Map.
We have delivered 200 cars to 40 organisations and 8 towns!
We want the vehicle´s handover to be as safe as possible. That's why we created a preventive station in Holešovice where we clean up cars for non-profitable organisations. It is at disposal even to you, our HoppyGo owners and drivers. You can arrange the handover right at the station. 
WE ARE NOT ALONE IN THIS
The Kooperativa insurance company has supported the initiative of #SKODAAUTOpomaha and has offered a free collision damage waiver for all the cars that voyage towards non-profitable organisations. Apart from cars from our fleet it is available also to those that offer their car voluntarily for the cause. We very much appreciate your help! 
Many thanks to everyone who put their shoulder to the wheel!