May Day, a time for love. A well-known Czech tradition has it that a woman who does not receive a kiss under a blossoming tree will wither. Thankfully, you can find plenty of cherry trees, blossoming orchards, and blossom filled fields in the Czech Republic. Withering and drying out is surely off the table for you then. We have selected the most romantic places for your May Day kiss.
Chudenice: A cherry blossom alley under a lookout tower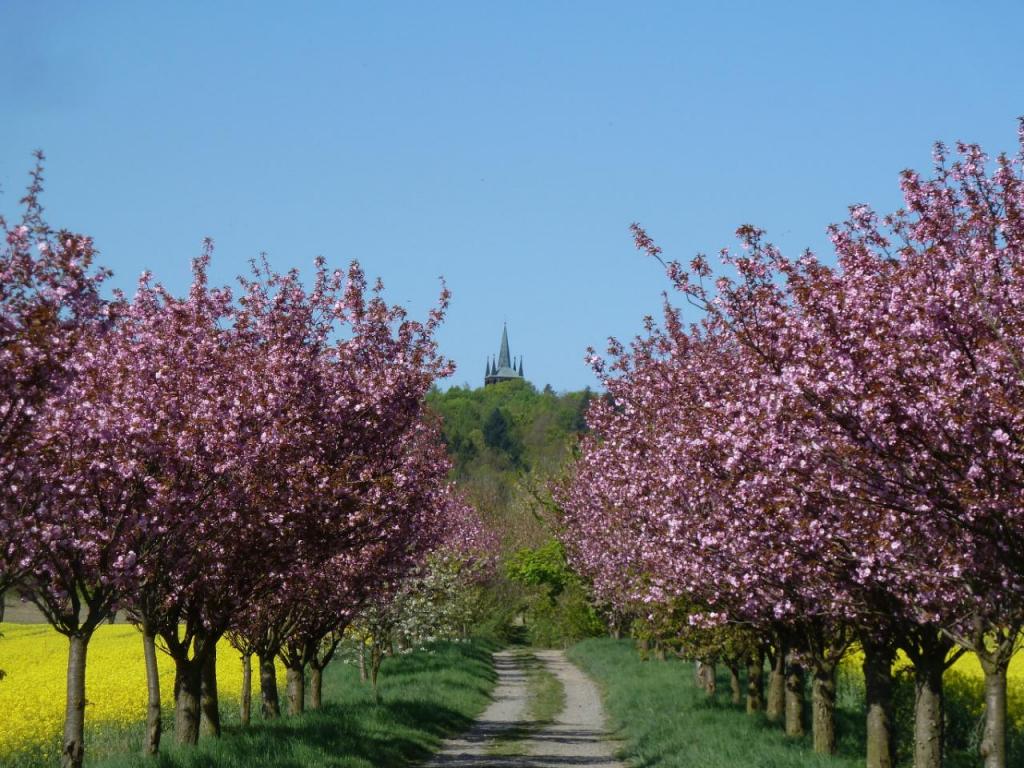 You can find the Bolfanek lookout tower on the top of the Zdar hill near Chudenice in the Pilsen Region. Your target destination is at the foot of the mountain, 150 meters behind the exit from Chudenice in the direction of Slatina village. In the Sakura alley "Mládí (Youth)" you find a view that's truly breathtaking. Finish the romantic walk at the lookout tower with a beautiful view over the Bohemian Forest (Sumava) and Upper Palatine Forest (Cesky les).
Prague: Vokovice cherry orchard
Though, if you want a traditional Czech cherry tree, you can find plenty within Prague. At the edge of Divoka Sarka you will see a hidden gem – Vokovice cherry orchard. If a crowded Petrin, on the day of lovers, is something you want to avoid, this orchard is the perfect alternative.
Karvina: Blossom alley of the year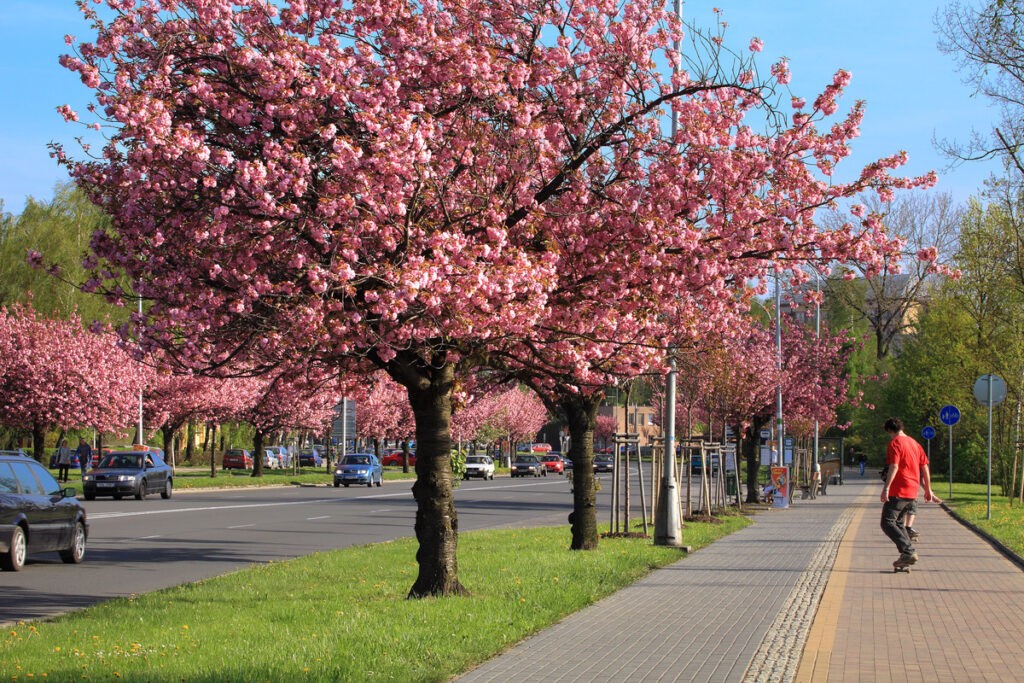 177 Japanese cherry trees are line 17. Listopadu street in Karvina. No wonder this beautiful alley received the award of "Alley of the Year" in 2014. The only question remains: which tree to kiss under?
Rosice: Orchard near the baroque chapel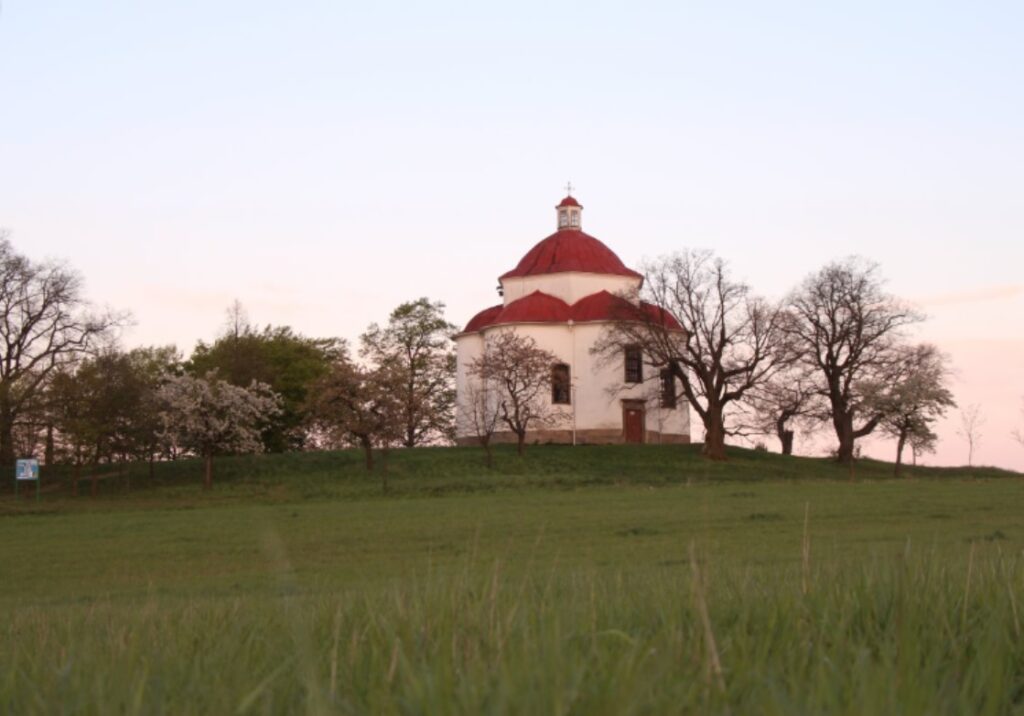 Rosice in South Moravia is rightfully proud of its unique Chapel of the Holy Trinity. It has been tied to the adjacent orchards where you can find blossoming cherry trees for years. The orchards were revitalized thanks to the Rozkvetla Trojice project so it's in perfect condition for your visit again.
Tresnovy Ujezdec: Orchards and bicycle paths
This village is known for cultivating cherry trees since ancient times so you can be sure to find a great deal of cherry trees here. If you also like to ride bikes, you will appreciate the bicycle path leading through the village. After your May Day kiss, you can go admire the chapel in the village square and farmhouses in the peasant baroque style.
Don't forget to choose the right car for your quest in the name of the perfect May Day kiss. What about a ŠKODA FABIA with low consumption for only 640 CZK per day.