One of the best benefits that users of the HoppyGo platform can get are discount codes. These will allow you to get a lower price on your car rental, and in this article we'll show you how to use a discount code and what the terms and conditions are.
What is a HoppyGo discount code?
Discount codes are codes that provide a specific discount on the price of a car rental. They make it possible to enjoy an even better experience when using HoppyGo services.
If you have a valid code, you can redeem it when you book a car on the HoppyGo platform. As part of the booking process, you will find the option to enter the discount code. When it's entered correctly and verified, the discount is automatically applied to the rental amount.
Conditions for using the discount
The discount does not apply to insurance, refundable deposit, or additional service amounts.

The validity of the discount code is indicated either on the voucher you receive or in the discount communication.
How to use the discount code?
So you've received a discount code and want to apply it on a trip? Once you've selected your inquiry date, click continue. Then select one of the insurance options, additional services, and add a second driver if required. Write a short message to the owner and below these filesd you will find the option to select "I have a discount code".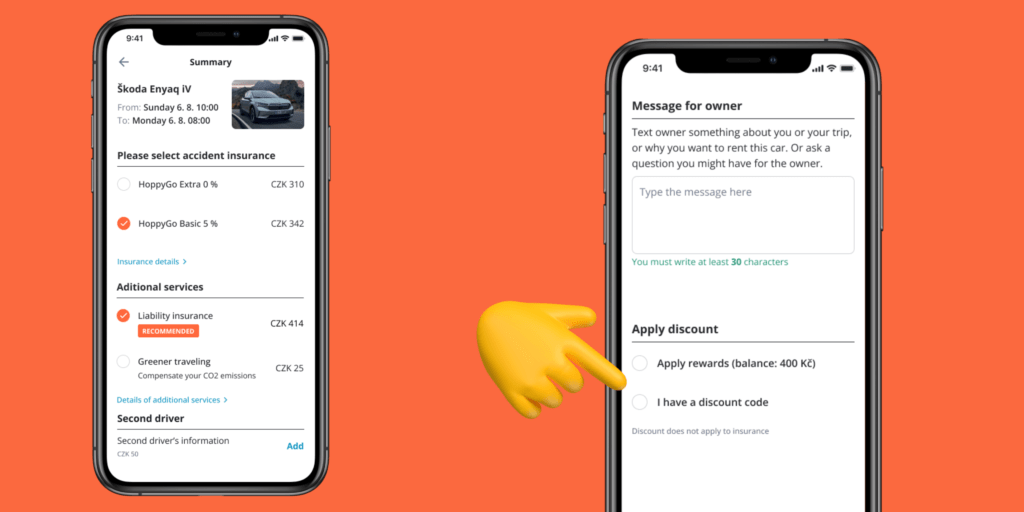 Enter the discount code exactly the same way you received it into the empty field and save. The trip price will be automatically recalculated.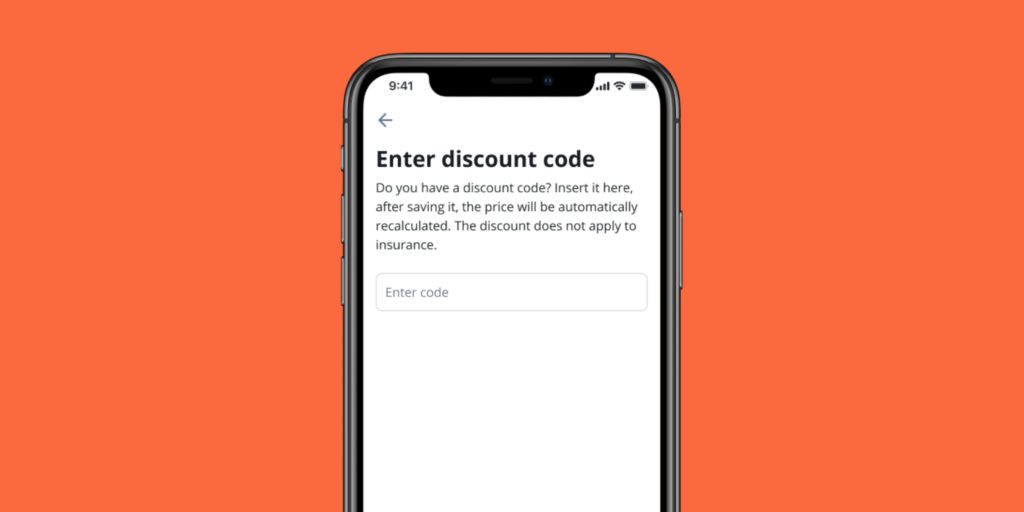 Tip: In the bottom left of the screen you can click on "Price detail" and you will find the applied discount in the "Applied bonuses" section.
What is HoppyGo?
HoppyGo is a car sharing platform that connects those who want to rent a car occasionally with owners who do not use their cars on a daily basis. Users can thus use cars that would otherwise be parked in parking lots. On the other hand, owners can solve the costs of owning a car in this way or secure a side income. 
The platform includes over 2 000 cars of all categories and brands. As a user, you have the opportunity to choose between luxury and affordable cars, sports cars, vans and camper vans, family cars or city cars. In short, you will find everything here.