Are you looking

for

a

car

that

can

handle

the

rigors

of

winter

with

confidence

? In

this

post,

we'll

show

you

how

to

use

the

equipment

filters

to

make

the

right

choice

on

HoppyGo

for

a

car

that's

perfectly

prepared

for

this

time

of

year

.
Winter tires

Winter tires are compulsory in the Czech Republic from 1 November to 31 March, with a few exceptions. For example, you don't need winter tires if there is no snow or ice on the roads, or if it is not expected to freeze or snow while you are driving. However, we would still recommend driving with proper winter tires as their softer compound provides better grip from 7°C and below. Not to mention, should a blast of winter weather catch you somewhere on the road, the differences between summer and winter tires are very noticeable.

Owners can choose for themselves whether or not to install winter tires. Those who do can put a "winter tire" label on their cars, which can be used to find their cars using filters. So, when you're looking for a car on HoppyGo during the winter season, be sure to check this box. 
Snow chains

If you're planning to head to the mountains and know you'll encounter difficult conditions or a "snow chains" sign, it makes sense to choose this filter when looking for a car. When you do the car handover, be sure to ask the owner how to put the chains on properly.  Remember you cannot exceed 50 km/h while driving with them on. Also, only use them in areas with a continuous layer of snow or ice, and take them off again when no longer required.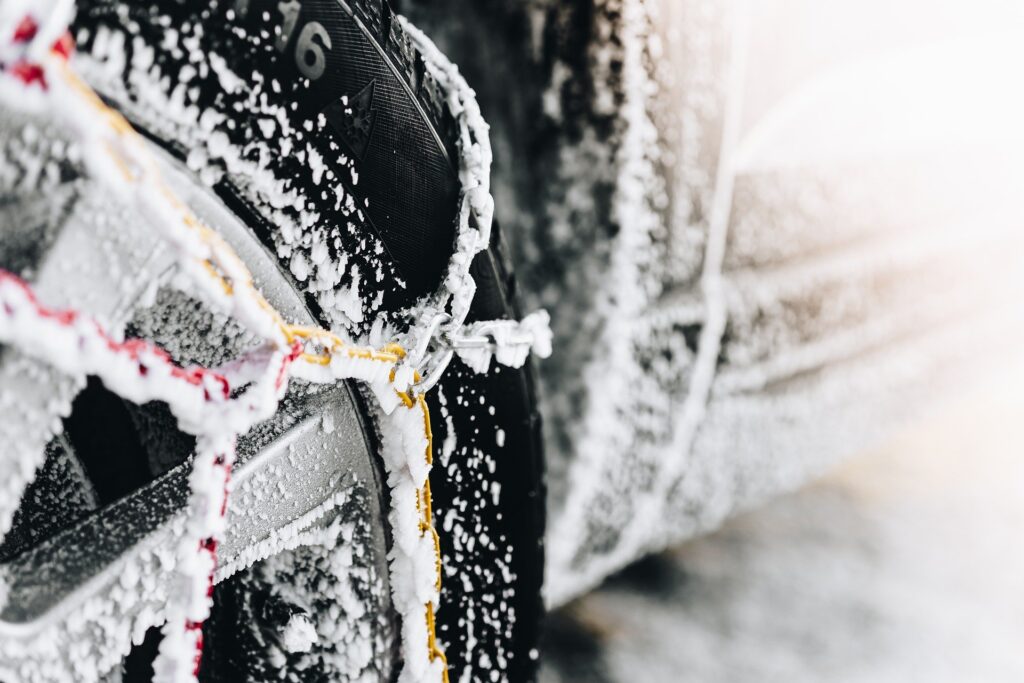 4×4

VAre you going somewhere there's going to be a lot of snow? Winter tires alone may be too little for such situations, and all-wheel drive can come into its own. HoppyGo has a range of vehicles with four-wheel drive. Combined with winter tires, even snowy mountain resorts won't be a problem.

But before choosing a 4×4, consider whether it's really necessary. The downside of using the all-wheel drive system is typically higher fuel consumption. Also, remember that two driven axles won't help you while braking. 
ABS,

Traction

control

and ESC

 

Almost all vehicles on our roads today have ABS, or anti-lock braking system. This system is part of the active safety features and prevents the wheels from locking up, during hard braking or slippery conditions. This ensures the car's controllability even in tense i situations.

Traction control is another extension of active safety systems. It prevents the drive wheels from spinning, for example during excessive acceleration. This ensures reliable traction during stronger acceleration and thus contributes to the good handling of the car.

ESC (Electronic Stability Control) is the last of these active safety features. It prevents the car from skidding and can thus help you in complicated situations. A significant number of cars on HoppyGo are equipped with all three systems. If you want to be sure that you have all these assistants on your side, check the filters with their names in the search.
Heated

windscreen

and

rain

sensor

 

BIn winter, you'll appreciate the heated windscreen. The heater helps to defog the windscreen quickly and completely, or remove ice build-up that would otherwise obstruct your view.

A rain sensor automatically controls the wipers and their speed, which comes in handy if it's raining or snowing. This way you can concentrate on the road ahead.
Heated

seats

,

steering

wheel

and

independent

heating

 

Now we come to the comfort features. Heated seats are nothing new, and they certainly make the first few minutes in the car more pleasant on cold days. The heated steering wheel is also something that can be got used to very quickly in the colder months. The independent heater can then warm up the cabin even when the engine is off. Some systems even allow you to set the time when the heater comes on. So, you can set everything up in advance and have your car warmed up before you go.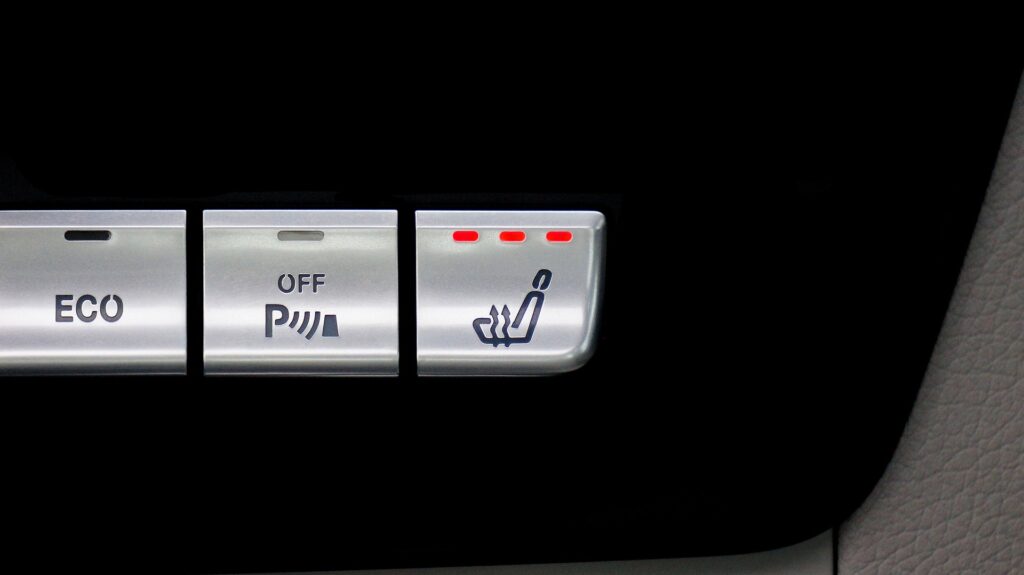 Ski

bag

and

roof

box
If you're going skiing, then these two filters will definitely come in handy. The ski bag is located in the car and protects the interior and skis from damage during transport. Typically, this allows the skis to be placed through the center tunnel usually in the middle of the rear seats. At the same time, however, in most cases this means that the car can only accommodate four passengers instead of five. If this information is relevant to you, be sure to check with the owner when booking the car. 
Compared to ski bags, roof boxes can hold more sports equipment and you don't have to sacrifice one seat. The downside is slightly higher fuel consumption. 
What is HoppyGo?
HoppyGo is a car sharing platform that connects those who want to rent a car occasionally with owners who do not use their cars on a daily basis. Users can thus use cars that would otherwise be parked in parking lots. On the other hand, owners can solve the costs of owning a car in this way or secure a side income. 
The platform includes over 2 000 cars of all categories and brands. As a user, you have the opportunity to choose between luxury and affordable cars, sports cars, vans and camper vans, family cars or city cars. In short, you will find everything here.