Would you rather burn it than move it? Packing up piles of things, confusion of what to take, looking for transport – some people get fed up with the idea. But it doesn't have to be that bad. You can get a van on HoppyGo and we will also advise you about the rest. How about the Ford Transit  that's our car of the month? You'll be able to pack your whole apartment in it and it won't ruin your wallet. So how can you manage it all quickly, efficiently and maintain your mental health?  Let's have a look at our tips!
1. Do not move what you don't use
Almost everyone hides piles of clothes in the back of their wardrobe – grandma's sweaters, high-jeans, you name it. It's time to pass them on! Sort your wardrobe thoroughly, a follow a minimalism rule – you don't wear it donate it. Offer your clothes on Vinted or take it to a second hand charity. Get rid of unnecessary furniture and other household items on VšezaOdvoz, or sell them on Bazoš or the Marketplace on Facebook.
2. Take some pictures
You should feel good in your new home. You wouldn't imagine how much you're used to a certain setup of the things in your home. Take a picture of the original location of books on shelves, contents of a chests of drawers, and the seating arrangement in your living room. Certainty is certainty, and you can always change things later, but at least you'll know how you liked it. Also, take a picture of the way you electronics are wired – who should remember where all these cables go, right?
3. Pack your bag before you dive into it
You don't want to miss out for a few days of life while you're living out of boxes. Looking in those piles for a toothbrush doesn't sound like fun. Pack your bag for a week-long holiday – cosmetics, clothes, or even pet food.
4. The right timing is essential
Going to the city center at a certain time could be crazy, let alone fighting through traffic with a van. In a residential area, choose a time when most people are at work. In areas with a high concentration of offices, move on the weekend.
5. Choose a suitable car
Measure the bulkiest items you need to move, the dimensions tell you the amount of cargo space you need. No one wants to carry things twice, so follow the motto: Bigger is better. If you find that you don't have that much? Unloading all the contents of you cabinets could change your mind. Our moving favorite is a Ford Transit with a cargo length of 282 cm and a height of 185 cm, a one-day rental costs you CZK 888 with insurance. With this spacious van, and it'll make the move hurt a little less.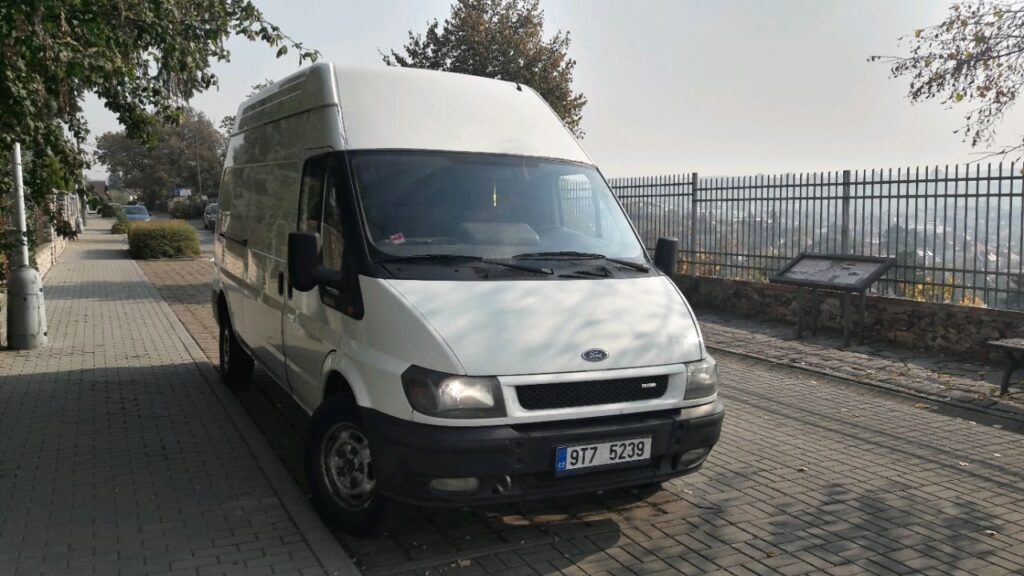 6. Where to get boxes
Do not buy boxes, for a small fee you can borrow them from a moving company. However, this need can be best solved through local stores that have boxes for fruits, vegetables and other goods that they like to get rid of. Cut handles into the sides of the boxes to make the work a little easier. Your favorite IKEA bags are good for moving soft things too. Do not forget about other helpers – packing tape, a box cutter knife, plastic wrap and bubble wrap for fragile objects.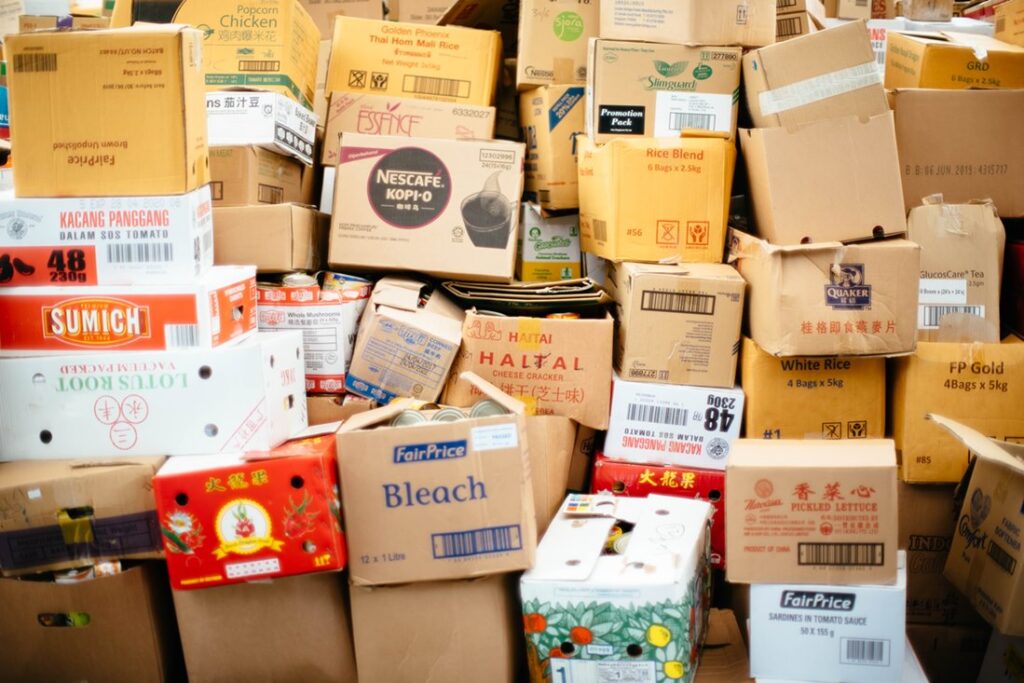 7. Color code
Assign each room a specific color – kitchen green, bathroom blue, etc. Buy colored stickers or adhesive tapes and mark each box with the appropriate color. Labeling boxes may work, but ultimately it's not as much fun and the color orientation method is much faster. In the new apartment, mark all the rooms with their respective colors so your helpers deliver the boxes straight to the right rooms. This way you won't be dragging boxes across the apartment, or be in search of a hairdryer and similar necessities because you'll know just where to look.
8. Easy to move clothing
Most clothes hang on your hanger? The idea that you have to take everything down, fold it and unpack and hang it up in your new home scares you? Don't bother with the unnecessary. Put the hanging clothes in the garbage bags and move them straight on the hangers.
9. Where are the screws?
Don't disassemble cabinets, beds and tables, and put the screws in your pocket. In the new apartment it comes – a few are lost, the rest mixed. Instead, put screws and other small parts in the bag and tape them directly to the piece to which they belong. You will love the ease at which things are put together again.
10. Parking
A few days in advance, put a sign at the nearest parking spaces asking for free space on a specific day and time period. Of course it depends on the niceness of the locals, but the chances are at least good that you'll have a spot available when you need it. In Prague you will be confronted with blue zones, even if you do not have a parking card, you can legally park in them. Just pay a fee over the Virtual Parking Timer.
11. Things are quicker with a group
Ask a few friends for help, don't do it all yourself. With more people, things could be done in a few hours. But pamper your helpers – prepare refreshments and thank yous for after the event. In the hustle and bustle you might not think of it, but maybe this won't be the last time you move.
It can all happen without stress and huge costs, just plan a little. At HoppyGo you will find a wide selection of vehicles for both small and large moving. With a weight of up to 3.5 tons, you only need a driving license for category B, ie cars. Can't decide or figure things out for yourself? Our customer support will be happy to help you choose the right car! Call +420 220 311 769 or email info@hoppygo.com or Messenger.