So you don't have a babysitter for your dog, and you don't want to leave them at home? To enjoy your vacation and your dog's company as well, don't underestimate the preparation needed. We will advise you how to transport you dog by car, what you should definitely pack, what documents and vaccination to arrange before leaving.
WHERE IN THE CAR TO KEEP YOUR DOG
Follow the rules of the road – your animal must not be a danger to you while driving. Even the quietest dog can startle you, so it shouldn't be running free in the car. But it is also about the animal's safety! If you do not secure your pet, you could face up to CZK 2,000 in the Czech Republic, and while abroad you could definetly pay extra. You have several ways to transport the dog:
in a transport box or cage,
in a leisure bag/carry-on with a separating grill, or net, kept behind the rear seats,
in the rear seats with a safety-harness attached to a babysit anchor.
in a dog trailer behind your car.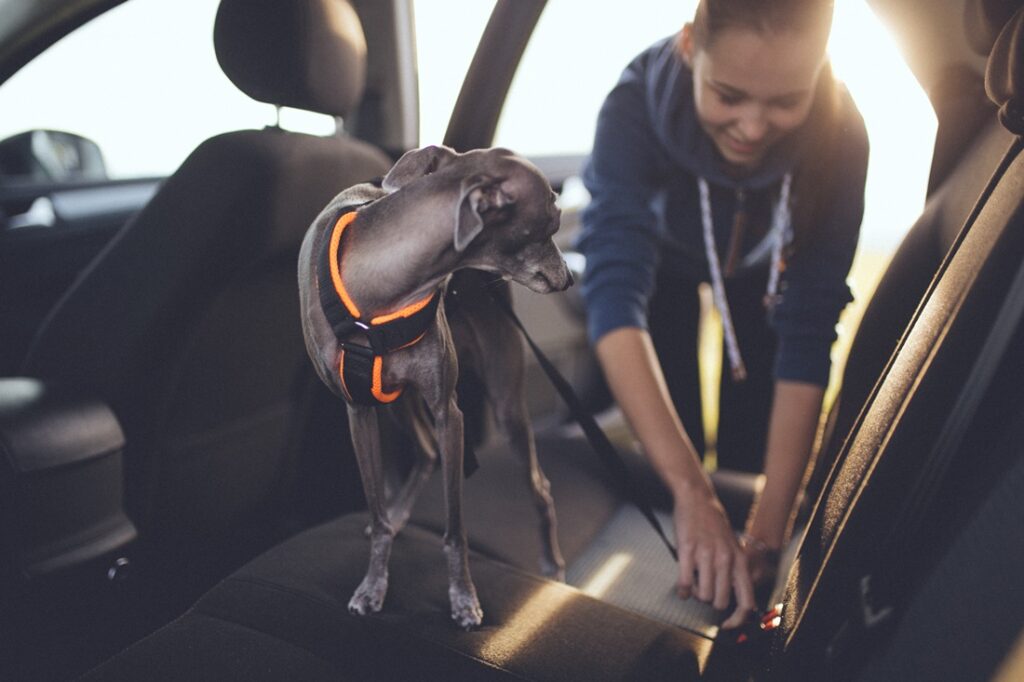 The safest option is a special trunk mounted transport box that protects your dog and your cargo in the trunk. Some dogs are less stressed in the open area of the trunk, but just be aware of them going to the bathroom while in the trunk with your other belongings. For transportation in the rear seats, get a special protective blanket so that you don't have dog hair everywhere. Purchase good quality harnesses, as the cheap variants can break in an accident and cause injury to your dog. For the transportation of multiple dogs you can use professional dog trailers, which are well ventilated and also serves as mobile pens.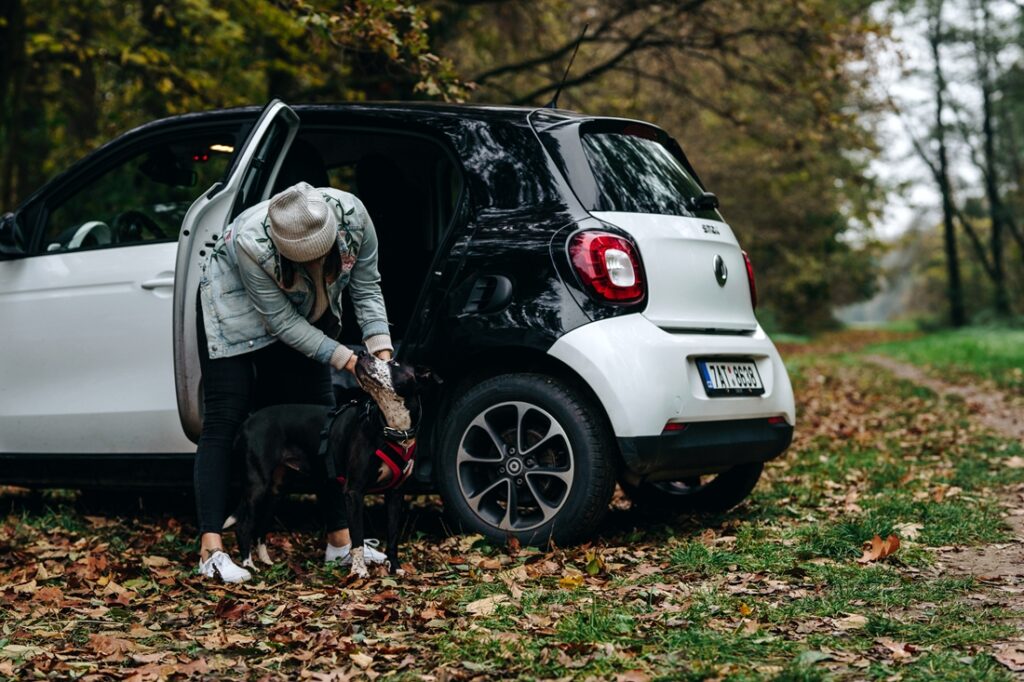 HOW TO CHOOSE A CAR
Consider the size of your dog and the number of people in your car. Larger breeds prefer a place in the trunk, so look for station wagon/estate type cars. If you are planning a trip with multiple dogs, we recommend renting a van, after all you should put your belongings or other crew members somewhere. At HoppyGo you can find cars where owners allow animals to be transported simply by checking the "Animals" rental conditions. Then you can choose your car according to your preferences and timelines. For example, we recommend this Volvo V70 – providing enough space for your pet and passengers.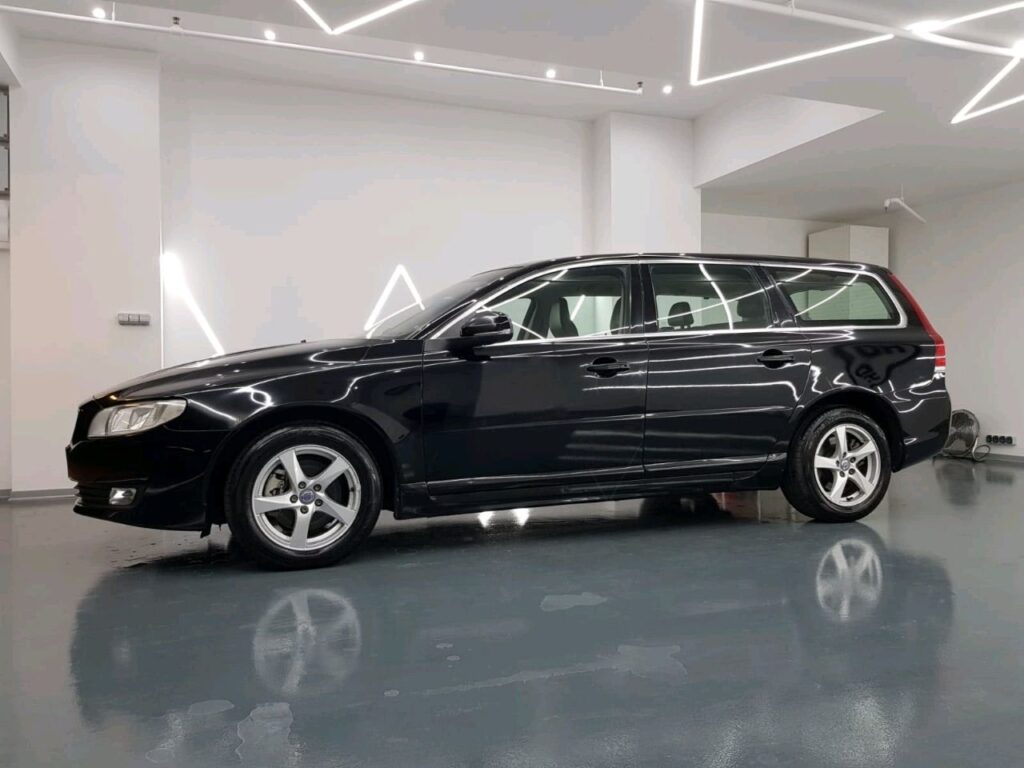 DOCUMENTS, VACCINATION AND OTHER ISSUES
Within the EU, three basic conditions are required to be met to travel with your dog:
The dog is marked with a microchip.
Has received a rabies vaccination.
Is accompanied with a pet passport.
The passport is obtained from a private veterinarian. Some countries require additional vaccinations. For example, the United Kingdom, Ireland, Malta and Finland require deworming 12–24 hours prior to entry for trichinosis treatment. Outside the EU conditions vary – but always follow the basic three; microchip, vaccination against rabies, and passport.
Beware of banned breeds – if you own a fighting breed, be careful! Some countries have a list of banned breeds that you may not be allowed to enter a country with. Alternatively, you may be subject to strict rules – in public, the dog must always have a muzzle on and a short leash. Check with the Veterinary State Administration or the Embassy of the country before leaving.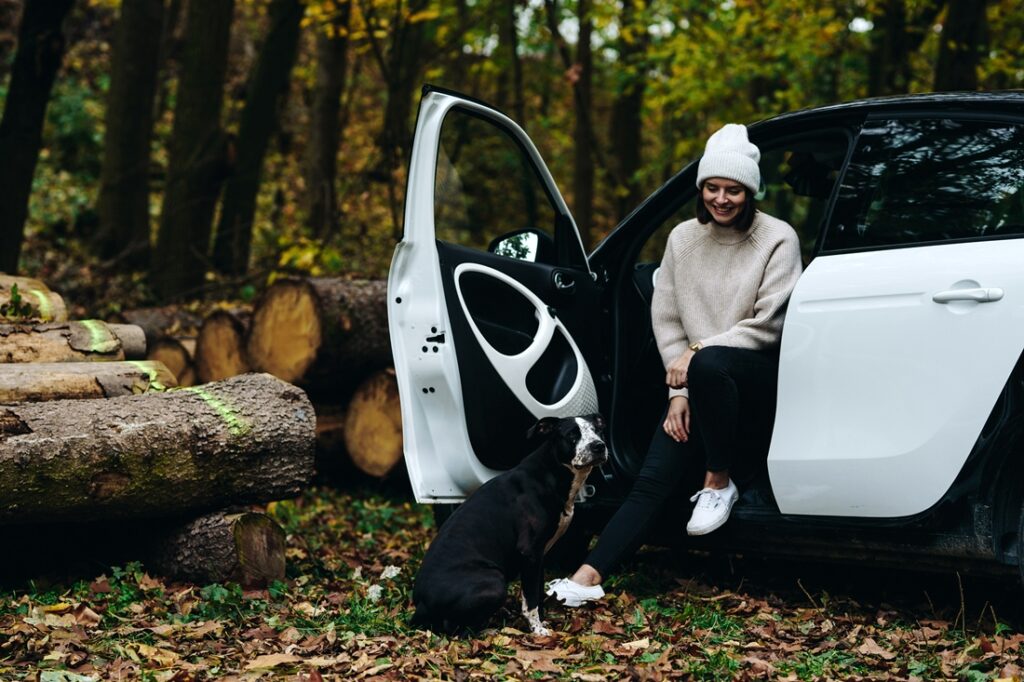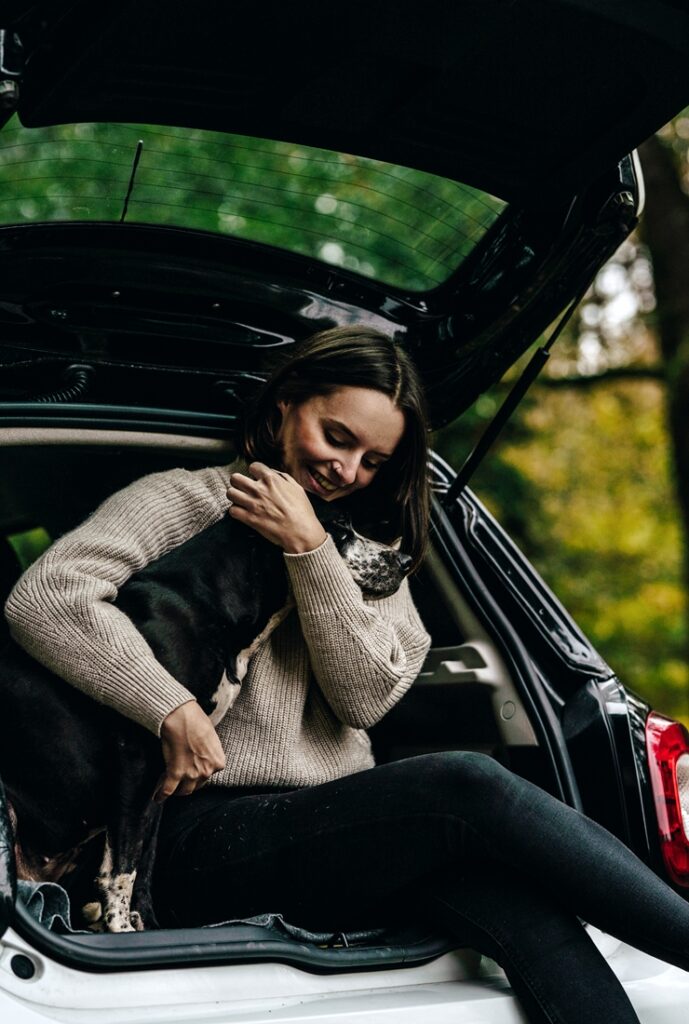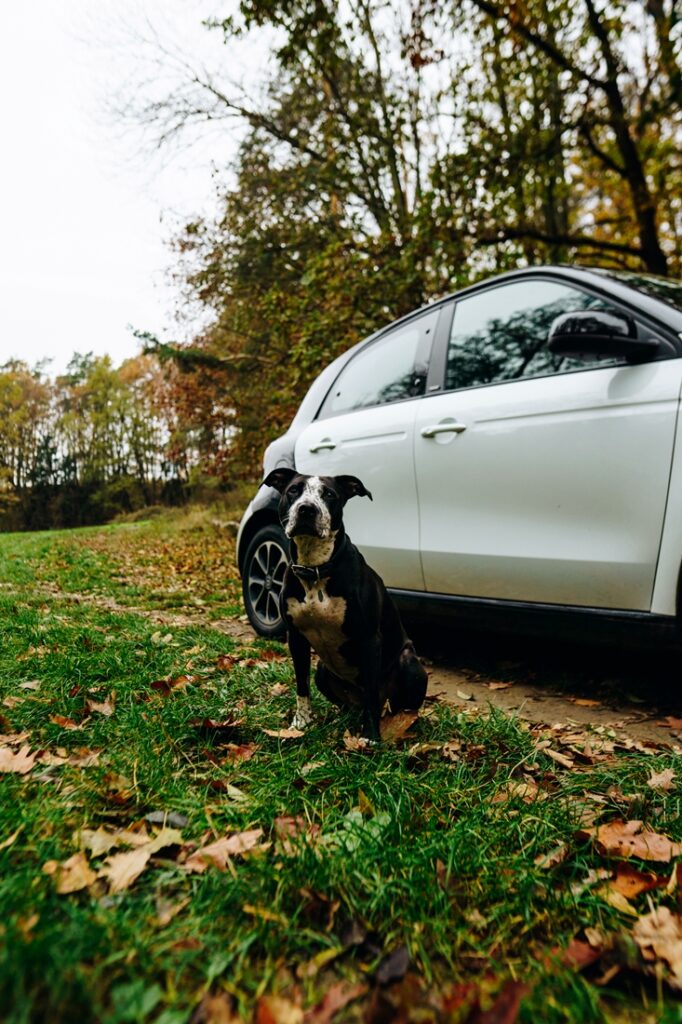 DON'T FORGET THESE EXTRAS
Even dogs have things you need to pack for a vacation. Don't forget about this basic equipment, so that you do not waste time searching for pet supplies.
Water and feed bowl
Water
Enough food
Favorite toy, blanket, or bed
Leash and basket
Paw wiping cloth
Tweezers for pulling out ticks
Dog Waste bags
Adhesive roller for hair removal
CONCLUSION HINTS – COMPLETE YOUR DOG WAY
Even dogs suffer motion sickness, so try to make it as easy as possible on them. Your dog should get used to traveling by car gradually, ideally since they were a puppy. They shouldn't eat before driving, remove air fresheners, and open a window for them. Stop regularly every 2-3 hours and let your dog run for a while. Also. adjust your driving style and speed – sharp cornering and braking will not be good for the well being of your pet. For extreme cases there are medicines against nausea also for dogs.
Never leave a dog in a warm car, a closed up car becomes a greenhouse very quickly. Book your accommodation in advance and advise the hotel that you're traveling with your dog, in some places animals are not welcome. Find out where dogs can swim, for example, on public beaches in Croatia it is forbidden, but dog beaches are starting to appear.  In general do your research before  you head out to avoid yourself any troubles along the way and at your final destination.
Your pet can be a great partner on the road, just prepare for it a little and choose the right car.