Valentine's day is behind the corner so why not surprise your better half with a trip that you will remember for a long time? Combined experiences help two people bond. We know that the typical american love story isn't for everyone, so that's why we have chosen places where there won't be heart decorations everywhere but they will capture both of you hearts.
1) FOR THE GOURMETS
Game Feasts ➤  Bukovanský mlýn I South Moravia
Everybody knows that love goes through the stomach. During Valentine's day Bukovanský mlýn will treat you with traditional and less traditional game specialities. You can try out delicacies like pheasant broth or venison back with mushroom gravy. If you can't get enough of game foods then don't hesitate to take some sausages from the local smokehouse back home with you. 
2) ROMANCE IN THE CROWNS OF THE TREES
Trail in the crowns of the trees ➤ Krkonoše
If you belong to the outdoorsy couple types then head to a trail in the crowns of the trees. You will get to know the trees from their roots up to their crowns. The trail is 1500 meters long will take you up to a height or 45 meters. You will literally have the forest at the tips of your fingers. Feast your eyes on the beautiful scenery and before you get cold you can hide out in the local restaurant and have something good to eat.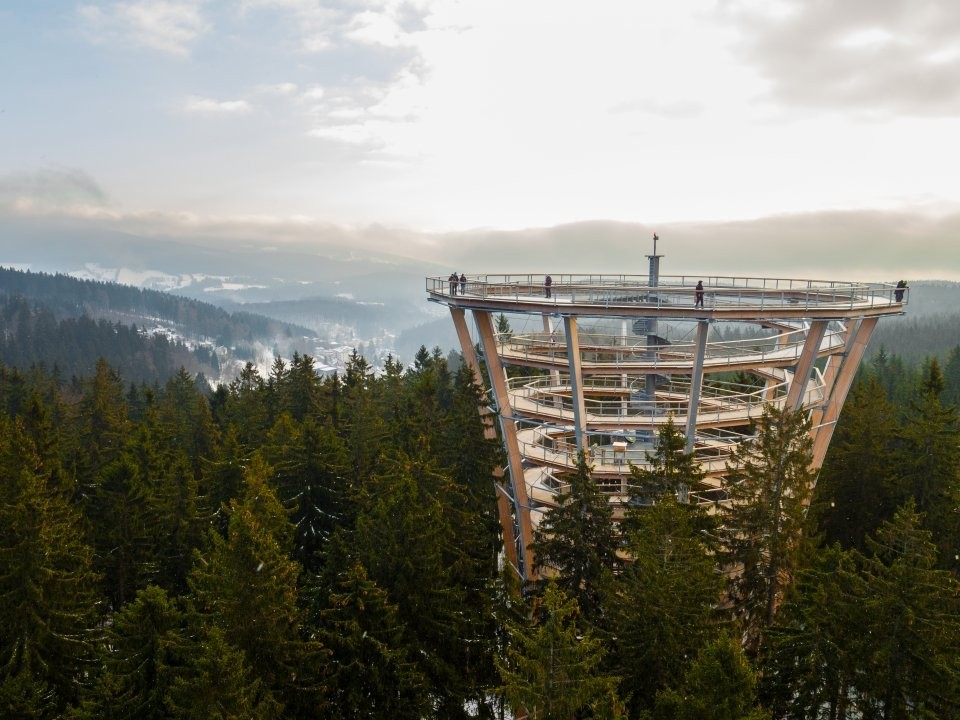 3) FOR THE ARCADE LOVERS
Arcade Games ➤  Červený Újezd 
Do you want to spend Valentine's day in a really non-traditional way? Go play some arcade games. You can find the biggest retro arcade shop in the center of Europe not very far from Prague together with the museum of gaming machines. In Červerný Újezd more than 160 fully functional arcade machines await you – Pac man, Super Mario, Mortal Combat or even Tekken. Mmm, the dream of every 80's and 90's child.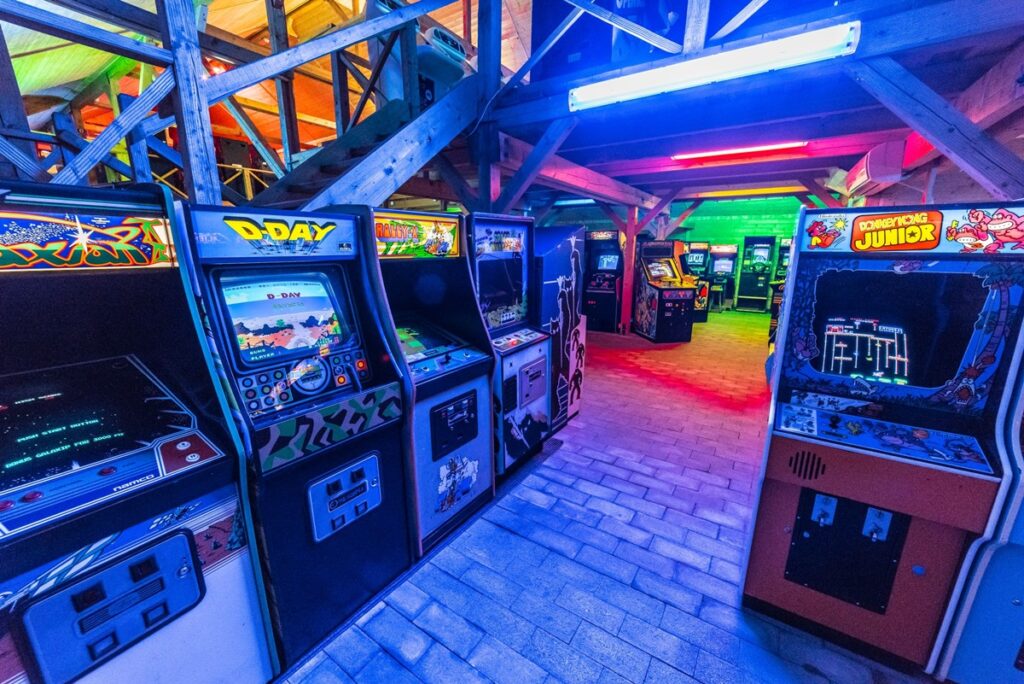 4) A LITTLE BIT OF ADRENALINE
Mammoth bobsleigh track ➤  Moravia
Does your partner enjoy adrenaline rush experiences? Then pack up all your courage and take him/her to the longest bobsleigh track in Bohemia. During the 3 kilometer ride you can enjoy 365 meters of vertical drops, 25 turns and many bumps and waves in the track. You can go up to 50 km per hour on the bobsled. Thankfully, there can be two rider to share the sleigh, so your partner will hold on to you and believe us, you will really enjoy the view.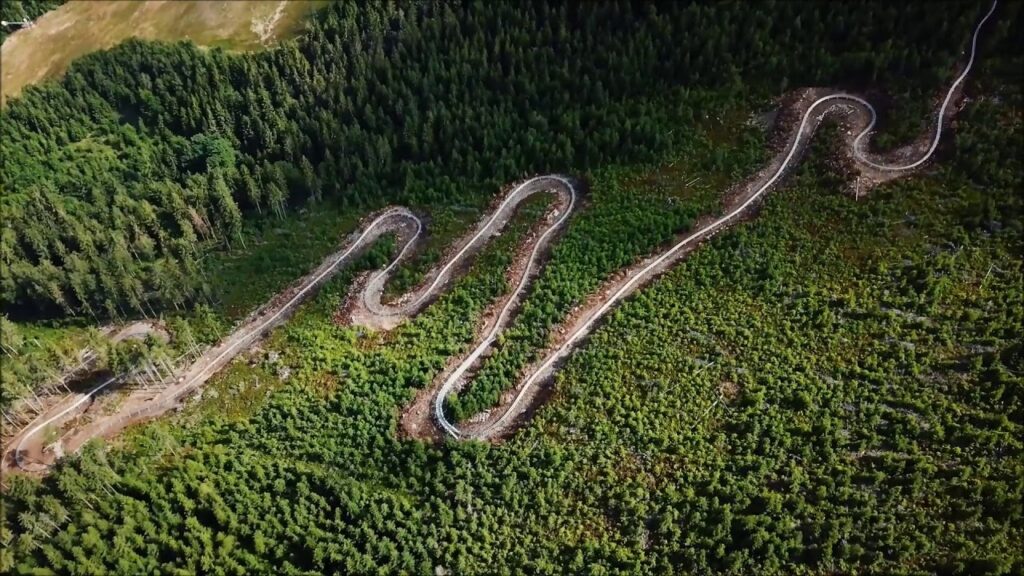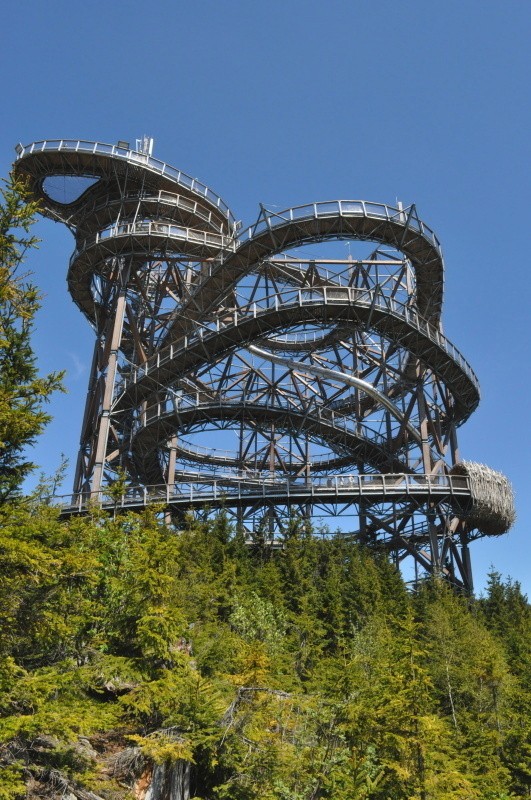 5) SOMETHING ARTSY
Pasta Oner exhibition➤  Bratislava I Slovakia
Amaze your better half with some art! The Danubiana Gallery has put it´s bet on a great name in the year 2020. One of the most significant Czech modern artists, Pasta Oner, introduces his vast pop art collection of canvases and installations. Canvases used in the exhibit Brotherhood of Eternal Love has been inspired by comics, advertisements, and day-to-day life. You can look forward to a very non-traditional reproduction of the statue David. We bet you haven't yet seen it with a huge donut, right?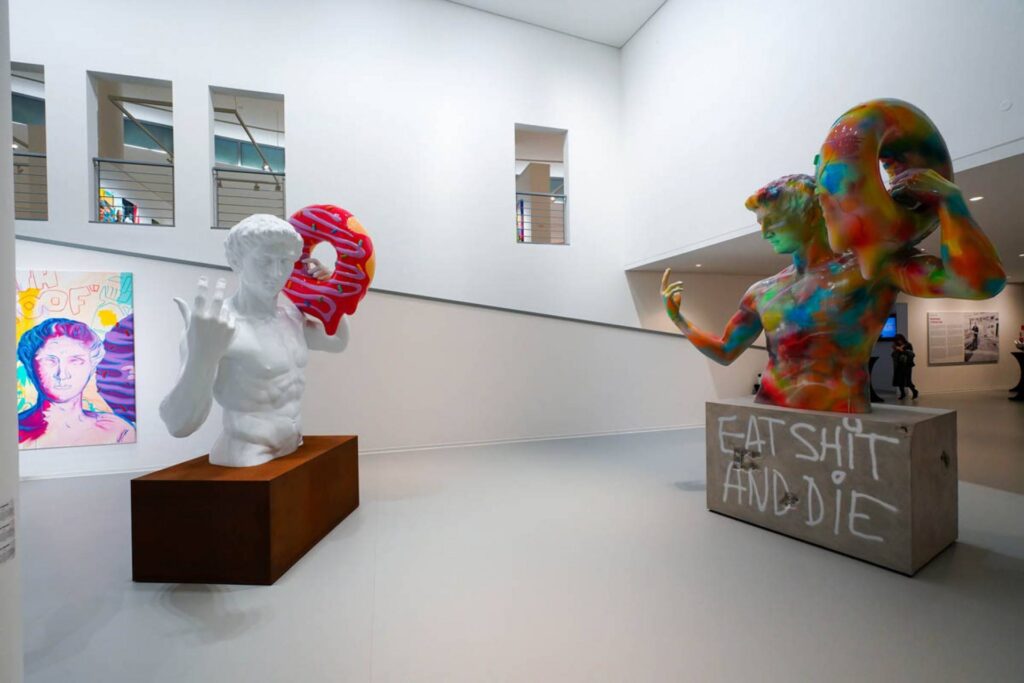 Don't forget to rent the ideal car for your Valentine's day trip. What about ŠKODA KAROQ with an automatic gearbox and heated seats? You will definitely make a grand entrance with it.